Como siempre decimos... Para cada proyecto debemos utilizar una tecnología en concreto. ¿Cuando utilizaremos Ionic para los proyectos o exclusivamente PhoneGap puro? Vamos a conocer un poco más de ellos para que extraigáis vuestras propias conclusiones.
Puntos en común
- Desarrollo de apps móviles híbridas
- Código único multiplataforma
- Utilizan cordova para ejecutar el proyecto web
¿Que tiene Ionic?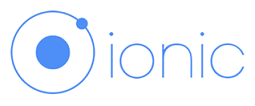 - Drifty empresa encargada del desarrollo. El código es libre y está en GitHub.
- Potente CLI
- Framework modulable y escalable con AngularJS
- Posibilidad de utilizar plugins de Phonegap (La conexión entre el cliente JS y el código nativo). Con Ionic tenemos lo mejor de PhoneGap, sus plugins.
- Plataformas: Los más utilizados, iOS y Android. Windows Phone en su roadmap, despúes de la versión 1.0.0 b.14.
- Controles predefinidos realmente potentes. Mediante el uso de directivas:
- Listados con botones de Editar / Eliminar
- Pull to refresh
- Loadings
- Modales
- CSS, botones, combos, ...
- Menú lateral
- Tabs
- Foro de la comunidad y contestan rápido. Aún así mirad antes si existe lo que estáis buscando en su buscador.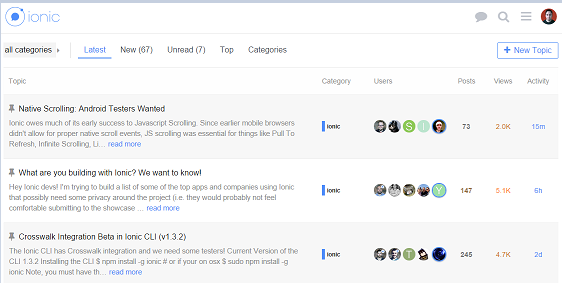 - Además, nos permite libertad para crear nuestros controles o usar JS existentes también. Siempre podemos crear nuestras directivas.
- Nightly Builds. Compilaciones nocturnas con las correcciones que va haciendo el equipo.
- Desarrollo rápido
¿Y PhoneGap?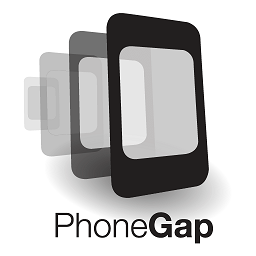 - Por si mismo, es muy básico
- Empresa propietaria Adobe. Las veces que he contactado con la empresa vía correo o por foro no estaban por la labor de hacer ninguna modificación de sus plugins.
- Libertad para programar desde 0 y para escoger librerías. Ahora mismo esto es más un defecto que virtud, teniendo en cuenta que la mayoría de apps queremos que tengan Menús laterales, Tabs, combos, etc...
- Plataformas: Depende de tí, si tienes en cuenta las compatibilidades al crear la app (proceso laborioso). Actualmente cordova acepta iOS, Android, Blackberry, Windows Phone, Palm WebOS, Bada, and Symbian.