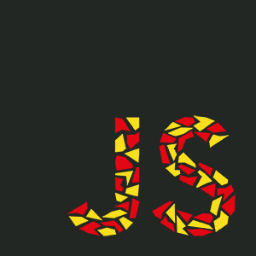 El pasado 17 de marzo nos pusimos delante de la comunidad de JavaScript BarcelonaJS para explicar nuestra visión sobre Ionic con el que hemos trabajado para realizar proyectos reales.
It's BarcelonaJS today with @UstunOzgur and @dcomasf, 19.15 @MW_Centre, don't miss it! #jslove #StPaddysDay http://t.co/T2n3H7rt9E

— BarcelonaJS (@BcnJS) marzo 17, 2015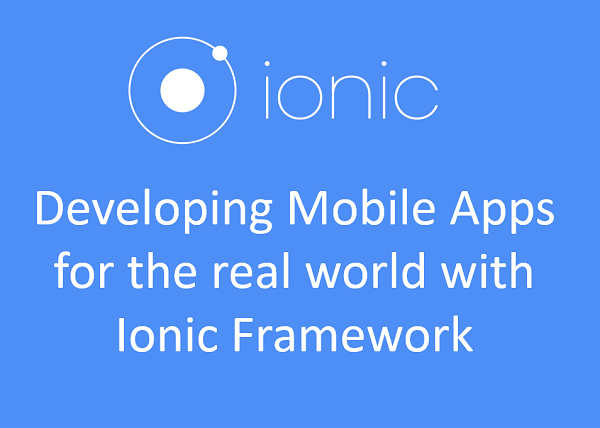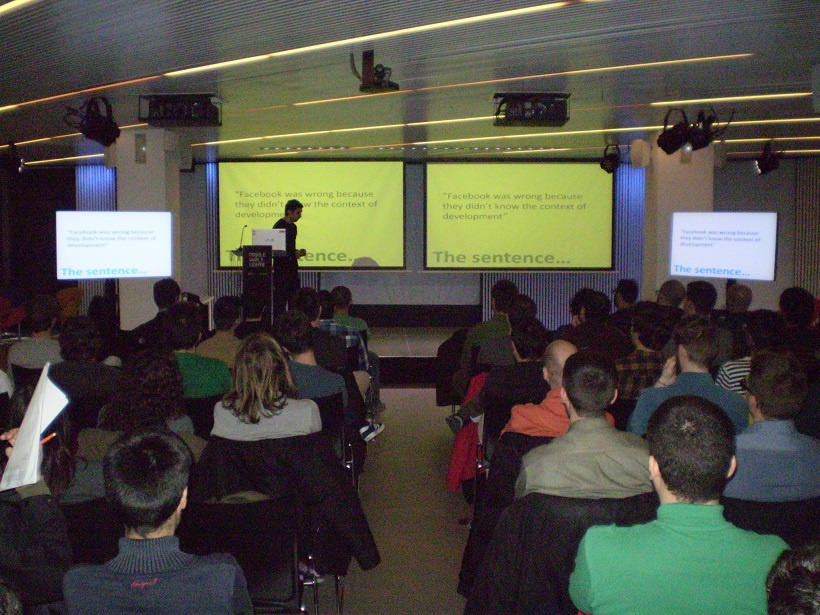 First up @dcomasf with Ionic! #BarcelonaJS @MW_Centre pic.twitter.com/vGDcb1qyPj

— BarcelonaJS (@BcnJS) marzo 17, 2015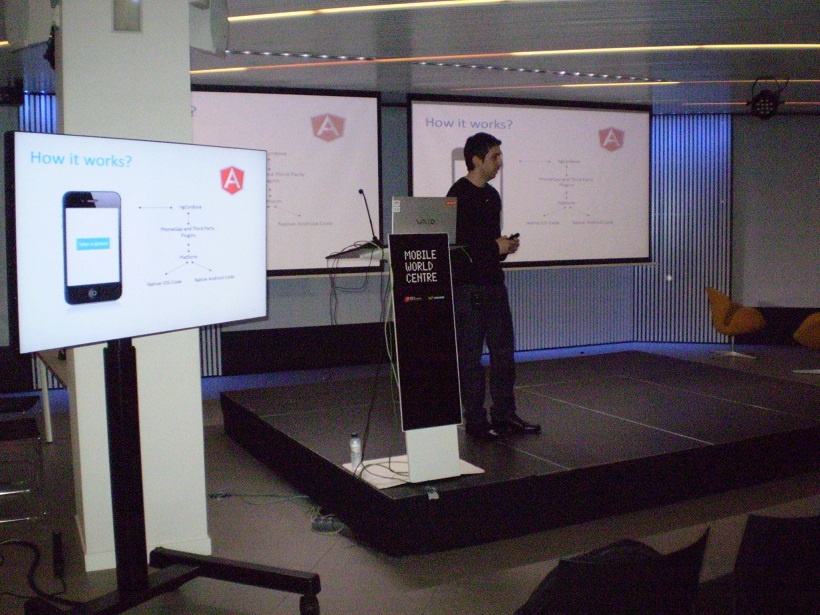 Lleno absoluto de @dcomasf hablando de Ionic en @BcnJS pic.twitter.com/aq9GmrqELw

— Isabel Cabezas (@isabelcabezasm) marzo 17, 2015
We're out of seats!! Seems #ionic and #reactjs are a hit! @MW_Centre pic.twitter.com/HJwZ6lO2SF

— BarcelonaJS (@BcnJS) marzo 17, 2015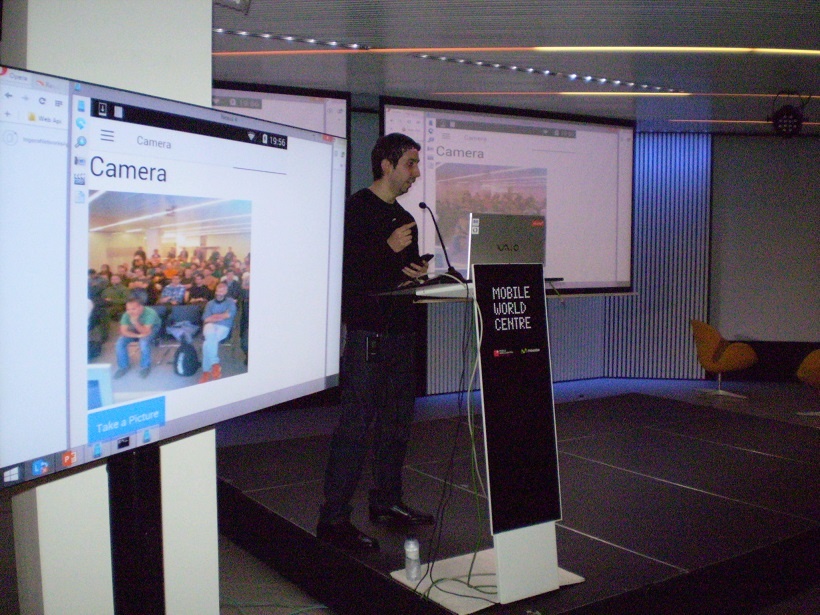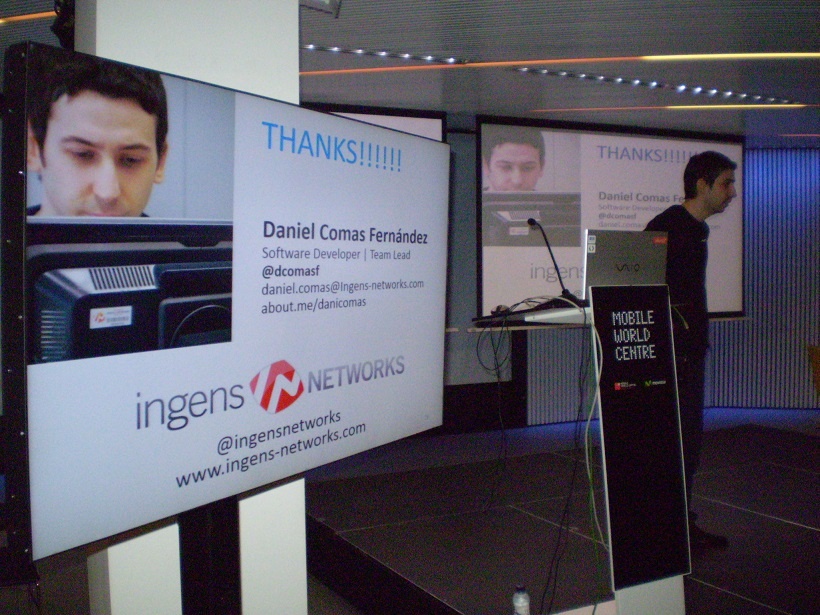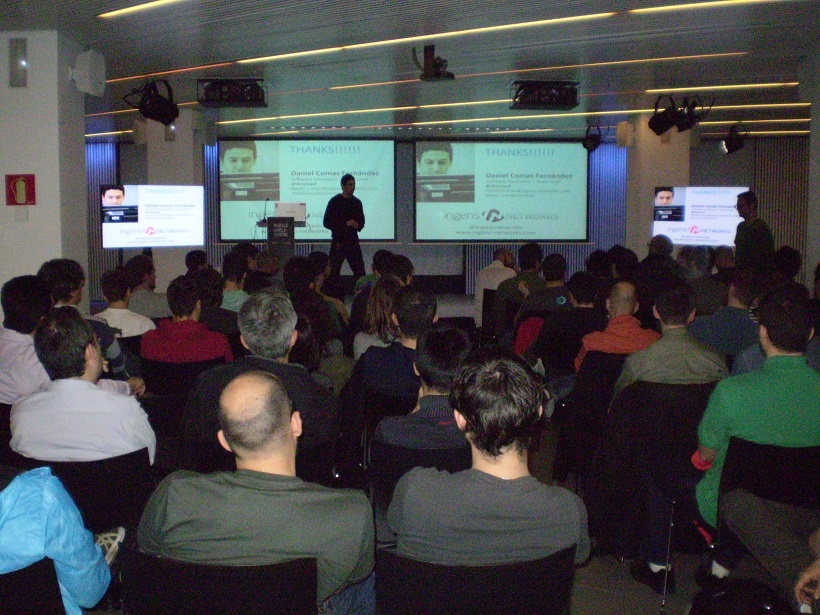 Aquí dejamos las diapositivas para aquellos que no pudieron asistir.
Here the slides of my speech at @BcnJS "Developing mobile apps for the real world with @Ionicframework" http://t.co/ycEWP7jZal #javascript

— Daniel Comas (@dcomasf) marzo 18, 2015
Thanks all the assistants to assist today at @BcnJS , especially at my speech. If you need anything or feedback I am here listening... #js

— Daniel Comas (@dcomasf) marzo 17, 2015
Nos impresionó la gran cantidad de gente interesada en la tecnología y en agrupar en un sólo proyecto las dos plataformas móviles. Esperamos veros pronto!