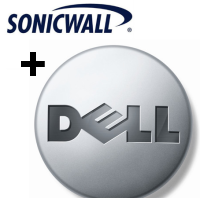 La compañía DELL acaba de anunciar que ha firmado un acuerdo definitivo para la adquisición de SonicWALL. Su cartera de firewall y gestión unificada de amenazas (UTM) complementarán la cartera de soluciones de seguridad de Dell, según informó la compañía en un comunicado donde se dijo "SonicWALL amplía nuestra cartera de soluciones de seguridad que está experimentando un rápido crecimiento con servicios y software de seguridad".
Dell está ampliando su cartera de soluciones Enterprise para ofrecer a los clientes una gama completa de productos y soluciones para ayudar a sus clientes a simplificar la gestión de su infraestructura de TI.
La cartera de soluciones de SonicWALL cuenta con más de 130 patentes, entre registradas y pendientes, y desarrolla todas las claves de seguridad para su propiedad intelectual, contando en la actualidad con más de 300.000 clientes.
Las condiciones/precio de adquisición de Dell no fueron reveladas, pero es obvio pensar que ofrecieron más de lo que Thoma Bravo esperaba, dado la rapida operación...El acuerdo se espera que finalice en el segundo trimestre fiscal que termina en julio.
Por otro lado los efectos en borsa no se hicieron esperar y Dell esta mañana aumentó de 4 centavos, a 0,17$!
Lo dicho, todavia es pronto para dar detalles, y en palabras de Isaac Forés (Country manager Iberia) comentado hoy a Ingens Networks "Business as usual" y continuemos como siempre hasta nueva orden!!

http://content.dell.com/us/en/corp/d/secure/acq-sonicwall.aspx
"We are building a strategic software portfolio to address the needs of our customers with key assets in fast-growing and highly profitable IT security solutions business. Our customers see security as a key IT concern for the foreseeable future. SonicWALL gives Dell access to unique intellectual property resources and technology that position us well in fast-growing parts of the software security business."
John Swainson, president, Dell Software Group,
Dell Inc.

"Dell's distribution, reach and brand are well-recognized across the industry. This transaction aligns well with Dell's mid-market design focus and allows us to accelerate growth of our flagship SuperMassive Next-Generation Firewall solutions with Large Enterprise customers. Additionally, SonicWALL is recognized as a leading security solutions provider for small and medium businesses through our UTM solutions. Dell's phenomenal breadth and reach into small and midsize companies provides a significant opportunity to expand our customer base."
Matt Medeiros, president and CEO,
SonicWALL, Inc.

Noticia segun FORBES:

http://www.forbes.com/sites/ericsavitz/2012/03/13/dell-to-buy-sonicwall/