De la mano de Ingrammicro y como partners oficiales Cisco, el pasado 10/07/2014 estuvimos en el EVENTO que prometía hacer un breve resumen de productos y portfolio, y luego participar en una regata entre todos los partners.
Colaboration Summer Update
El Kickoff inicio con la presentación de Leonardo Montané, el cual nos hizo una rápida introducción de toda la parte de Acceso Unificado de Cisco.
Nos confirmó las estrategias cada vez más volcadas en la solución BE6000 + Servers Cisco UCS y máquinas virtuales.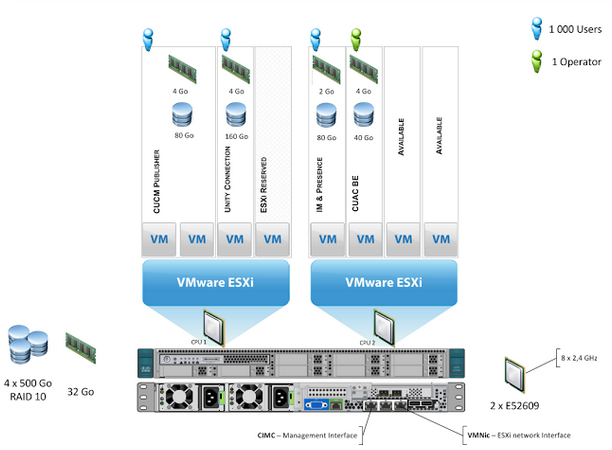 El futuro de la compañía va directo a Telepresence Server, tomando mayor importancia las estrategias de reserva de recursos, donde no solo podemos hacer una videoconferencia, reunión entre participantes, sino que el concepto SCHEDULED para reservar los recursos, va a ser una realidad, pudiendo reservar en función de los recursos en la fecha establecida. Algo que en los modelos anteriores no existía, provocando resultados no deseados, en la concurrencia de eventos, llamadas y videoconferencias... A destacar la Generación 2 de los MX200 y MX300 premiados desde el momento de su presentación, y elogiados por tener una puesta en funcionamiento de 15 minutos out of the box.
A destacar, que a diferencia de los antiguos requerimientos de tener un ASA y VPN para poder ofrecer Jabber directamente via WEB, ahora mediante Cisco ExpressWay (como máquina virtual), podremos ofrecer las funcionalidades Jabber a todos los clientes, vía BROWSER o via APP correspondiente sin los requerimientos anteriores, un gran paso adelante que antes nos generó ciertas reticencias VS hacer un Deploy Jabber, con escenarios MS LYNC etc... Y ahora a buen seguro nos dará la unificación bajo los requerimientos esperado sen igualdad de escenarios.
Cisco Unified Datacenter
De la mano de Jordi Pizarro, se vieron las tendencias en DataCenter, que ya viene siendo habitual de la mano de todos los fabricantes, donde priman:
-Unificación de RED
-Unificación de la Computación
-Unificación del Management
Se habla de la estimación de 50 MILLONES DE SMARTOBJECTS en el 2020, lo que generara una demanda de tráfico transacciones y gestión de los datacenters, muy por encima de lo que hoy en día existe...
Cisco afronta estos retos con una inversión de nada más y nada menos que el 15% de sus ingresos, contra el 3% al 4% del resto de fabricantes.
Nos explicaron una vez mas las conocidas estrategias como FlexPod (alianzas entre Cisco y Netapp), o la ya conocida VBLOCK (Cisco, EMC & VMware), todo ello con sus gammas NEXUS y capacidad para orquestar los recursos de los datacenters.
Acceso Unificad Cisco
Esta vez con Ana Closas, vimos las estimaciones de 25 BILLONES (americanos) de Devices conectados en el mundo para el 2015 y la necesidad de tener cada vez mayor control.
Se revisaron las plataformas WIFI, tanto los Aironet con sus Catalyst 3850 (integrando controladoras AP) como la nueva división MERAKI, de la que Ingens ya ha realizado sus correspondientes laboratorios e instalaciones, teniendo una más que satisfactoria experiencia al respecto. La tendencia de gestión en la NUBE, no solo es una realidad sino que los dispositivos MERAKI gozan de un escalado (desde MR12 a MR36) lo suficientemente amplio como para satisfacer y encajar en todos los targets.
Al final todo se resume a :
QUIEN, COMO, CUANDO y DONDE ACCEDEN LOS USUARIOS, y estos realmente son los factores que debemos tener controlados si queremos gestionar de forma competitiva nuestros recursos y accesos a la red.
Pasaron por comentar una vez más las exce
lencias de la plataforma CMX, mediante la cual cada vez se potencia más el Marketing ProActivo en función de los registros de cada uno de nuestros moviles etc...Con los correspondientes casos de éxito y el rápido ROI de las instalaciones realizadas y explotadas mediante CMX.
Security
Por último y de forma remota, Jesus Molinero nos explico ISE (Cisco Identity Service Engine) mediante la cual se puede realizar la aplicación centralizada de políticas, mayor granularidad para el control de dispositivos BYOD asi como la visibilidad controlada mediante PX Grid. En definitiva se hablo del concepto de "Seguridad Colectiva" con visibilidad global mediante los nuevos entornos de seguridad inteligente. Todo ello para acelerar la respuesta y protegernos vs los nuevos devices existentes y por venir.
Al final, como ya comentamos al inicio, acabamos con la Regata, repartida en 5 equipos, quedado (con el EQUIPO AZUL) segundos... Quizas el año que viene... Con mas viento a favor seamos primeros!