Meraki con su pionera e innovadora visión de la gestión de dispositivos gestionados en la nube, no ha parado de innovar desde su creación en el 2006 y su posterior compra por parte de Cisco en 2012…
Actualización: Ya tenemos disponibles los nuevos modelos de 2020 aquí.
Innovación contínua
En Ingens llevamos trabajando con Meraki hace más de 4 años. Podemos afirmar, que tenemos dispositivos antiguos MR12 y MR18, instalados en clientes desde inicio, de los que no nos acordamos, dada su robustez, fallos nulos, perdida de conexión o cualquier otro problema que podría parecer natural, después de ciertos años…
Solo el DASHBOARD con sus líneas VERDES de status ONLINE nos recuerdan el impresionante parque de unidades que controlamos sin un solo ping de perdida de servicio…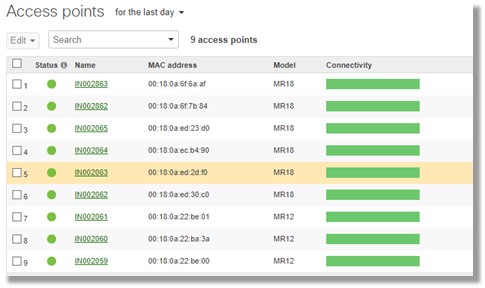 MR20 un nuevo modelo Entry-level
Una de sus últimas incorporaciones al portfolio WIFI se trata de la unidad MR20 que se posiciona como la unidad Entry-level Enterprise Wireless de la compañía.
MR20 (la gamma entry Level para cualquier escenario reducido)
Esta unidad, que sería la más económica del portfolio lo convierten en un excelente punto de acceso para entornos de pequeñas empresas. Este modelo cuenta con doble banda 802.11ac Wave 2 (MU-MIMO) WiFi con un rendimiento combinado de hasta 1.3 Gbps.
Como todas las soluciones, Meraki MR20 se administra completamente a través de la nube, en cualquier ubicación.

Punto de acceso 2x2 MU-MIMO 802.11ac
Rendimiento combinado: 1.3 Gbps
1x puerto Gigabit Ethernet
Gestión a través de Meraki Cloud
Firewall incorporado
Red de invitado separada
802.3af PoE compatible
Detalles de los modelos MR33 y MR52
MR33 (el gran estándar para muchos ambientes)
En orden de prestaciones, la siguiente unidad que nos encontramos, se trata del MR33. Sus mejoras son modestas, pero bienvenidas, 802.11ac Wave 2 aumenta su velocidad teórica máxima a 1.3Gbps, además de tener una mayor confiabilidad de mayor densidad gracias a su 2 bandas duales y concurrentes MU-MIMO. Sumado a estas equipa una tercera radio dedicada al análisis en tiempo del espectro de frecuencia que lo rodea, con el fin de optimizar su emisión y canales.
También incluye una radio Bluetooth Beacon para poder realizar los deploys que queramos basados en soluciones BLE (Bluetooth Low Energy) y soporte para características orientadas al cliente, como Landing Page personalizadas etc…Como una solución Wave 2 de nivel de entrada para realizar despliegues en oficinas, donde nunca tengamos puntos masificados, cabe recordar que la limitación técnica de clientes por radio es de 128, aunque este es un valor teórico y las interferencias siempre disminuyen este número considerablemente. El MR33 sería una buena compra, con sus dos radios operativas para clientes más la tercera de inspección, para cualquier ambiente ofimático, sin grandes densidades de dispositivos por m2.
Punto de acceso 2x2 MU-MIMO 802.11ac Wave 2
3 radios: 2.4 and 5 GHz, dual-band WIDS/WIPS
2-stream 802.11ac and 802.11n, up to 1.3 Gbps
BLE radio integrada
Rendimiento combinado 1.3 Gbps aggregate dual-band frame rate
802.3af PoE compatible
MR52 (la solución a mayor densidad)
Equipa todas las características de los modelos inferiores, sumando 4 radios dedicadas, que ofrecen 4 bandas de conexión simultaneas AC, dando a este modelo una capacidad excelente para dar servicio en lugares con densidades elevadas.
Esta unidad nos permite tener la tranquilidad de dar servicio y múltiples streams, existan muchos o pocos clientes, reduciendo considerablemente las afectaciones de tipo "Path Loss" debidas a las afectaciones en ondas de radio, como la refracción, reflexión, difracción o multipathing por la que las generalmente materiales como cristal, acaban generando reducciones de rendimiento en general.

4 radios: 2.4 and 5 GHz, dual-band WIDS/WIPS
Bluetooth Low Energy (BLE)
4-stream 802.11ac Wave 2, up to 2.5 Gbps
2 × Gigabit Ethernet ports
PoE: 802.3at
AC adapter available
Cabe destacar que por encima del MR52 tenemos el MR53 con 2 interfaces ethernet y uno de ellos 2,5Gbps Multigigabit y por último el impresionante MR53E conocido como CROWD-FRIENDLY, el amigo de las multitudes para máxima densidad, con 6 antenas físicas exteriores…
Meraki marca la diferencia con su gestión en la nube
Recordemos que una de las grandes tecnologías de MERAKI es su mesh (red de interconexión entre puntos de acceso), mediante la cual no solo se informan los puntos de acceso sobre datos de carga y emisiones en materia de frecuencia, sino que en el caso hipotético de tener una unidad de difícil cableado físico, pero con cobertura desde otra unidad que si está conectada y tiene internet, mediante mesh y con una perdida estimada del 50% de throughput, tendríamos comunicación y saldríamos a internet. Con esto se consigue salvar muchos casos REALES, donde este salto sin cables y con apenas un punto eléctrico donde alimentar el AP.
Por último mencionar su galardonado interfaz en la nube, en constante evolución y con funcionalidades rápidas, fáciles y muy potentes, como :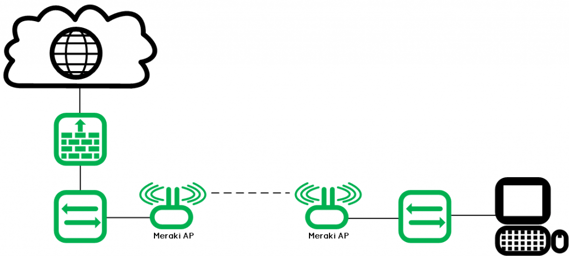 Estadísticas de tráfico y aplicaciones por dispositivos: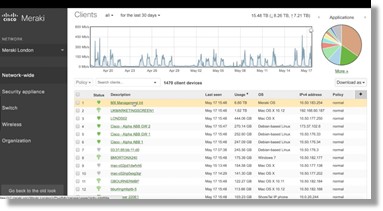 Mapas reales, con ubicación física y geoposicionamiento: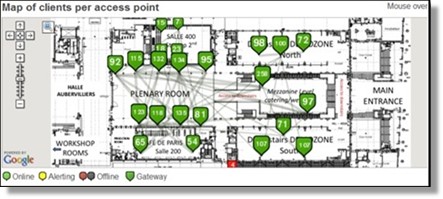 Estadísticas de presencia, actividad como el famoso CMX de cisco: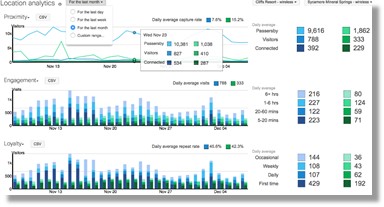 Mapas de calor: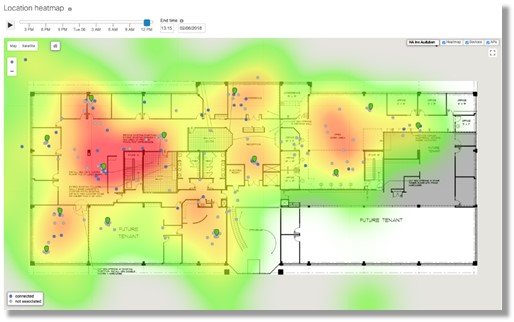 Analizador de espectro en tiempo real:

¿Buscas el control total del acceso vía móvil en tu red? Meraki System Manager es la solución
Y por último el SM (System Manager) desde el que podemos controlar las Apps operativas entre otras muchas opciones, mientras los dispositivos estén conectados a la red que controlamos.
Cabe destacar que es compatible con Android y iOS, pero dada la especial sintonía entre CISCO & Apple, la versión iOS es muy completa en funcionalidades. Si quieres más información puede leer nuestra sección de Soluciones Meraki.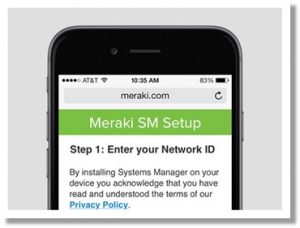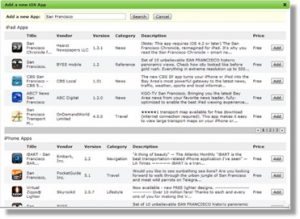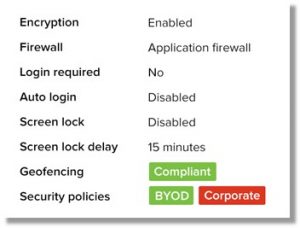 Actualización: Ya tenemos disponibles los nuevos modelos de 2020 aquí.
¿Quieres probar Cisco Meraki?
Para más información, demo o cualquier curiosidad que tengas sobre el mundo WIFI Meraki, no dudes en contactar con nosotros en la llamando al 934226655 o enviando mails a info@ingens-networks.com